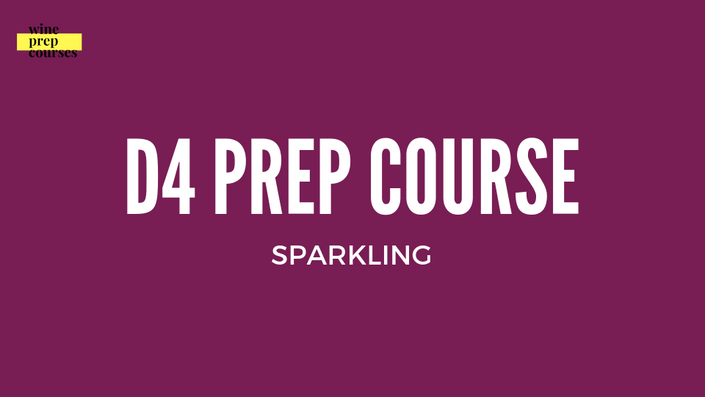 DIPLOMA PREP: Mastering D4 (Unit 5) Sparkling
Let's work together on your D4 (Unit 5) Sparkling WSET Diploma studies!
The WSET Diploma is one of the most respected and prestigious wine courses in the world... and it's more than a little challenging. You're going to spend close to $10,000 getting through this program, so make sure it's a success!

Join me on a condensed overview of D4 (Unit 5) Sparkling, where you'll quiz yourself to success on the wines, regions, and producers that you need to master. Included are quizzes on each region and wine of the D4 curriculum, including: France (Champagne, Cremant, Loire), Italy (Asti, Franciacorta, Prosecco, Lambrusco), Spain (Cava), Germany (Sekt), plus the sparkling wines of Australia, New Zealand, USA, South Africa, Argentina, and Chile. I created this course from the study notes, cue cards, and spreadsheets that I used to pass D4/Unit 5 with Merit on the first try!
Each week for 5 weeks, we'll review and work our way through the D4 topics together, helping keep you accountable for getting through the curriculum material.
By Module 5, we'll have reviewed each region, to make sure you're prepared for the big exam. Each week, you'll be guided through the material and assignments, with helpful prompts from me.
Module 1: France
Module 2: Italy
Module 3: Spain, Germany
Module 4: USA, Chile, Argentina
Module 5: Australia, New Zealand, South Africa
Every section will have a variety of activities to complete, that will help you process the huge amount of information covered: drawing maps of the region to understand the geography, doing flashcards, taking quizzes to see where you need to improve, and when you just can't study anymore - there are pre-selected youtube videos that I've assembled so you can put them on autoplay.
This course is designed especially for WSET* Diploma students (*Please note, this course is not affiliated with WSET Global, it is a quiz prep course based on my personal experience studying for the Diploma, and desire to have a resource for reviewing the material) - it doesn't replace the reading and studying that are a MUST in order to pass your exam, but it will help keep you accountable and guide you through a review of the curriculum!
Get ready to feel confident going into your WSET Diploma D4 theory exam
The course includes extensive quizzes for each module, plus downloadable cheat sheets, and flashcards for your phone. Upon purchase, you will have access to all five modules. Bonus material, including helpful guidance on preparing for the final exam, is released 10 days after purchase.
Bonus: a massive D4 master practice exam with over 700 key questions that you can take again and again to help you study. Quiz yourself in line at the grocery store, on the train, while waiting for an appointment, or at the café! The quizzes can be taken an unlimited number of times.
NOTE: The optional textbook we'll be using is Christie's Encyclopedia of Champagne & Sparkling Wine by Tom Stevenson (2014 Ed). If you don't already own this book, please order your copy online now, so it's ready for our class! There will be supplemental reading suggestions for those without access to this text.
Want to get a head start on your WSET Diploma D4 studies? This is the course for you.
Your Instructor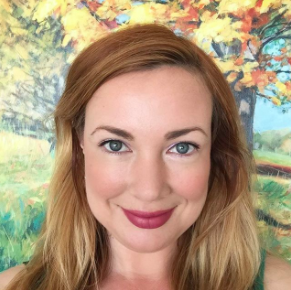 Hi, I'm Rachel! My passion is learning about wine and sharing wine knowledge. I developed this course after not being able to find a condensed online wine study program while prepping for the WSET Level 3 & the WSET Diploma. The theory units in these programs are some of the most challenging exams I've ever encountered.
This prep course is perfect for WSET students who need help studying these challenging wines and regions, and provide extra accountability getting through the material. My goal is that after studying and using the prep course, that you'll walk into your exam feeling confident and prepared for success.
I'm a wine writer and beginner wine grower; I'm currently a student in the Master of Wine program, having successfully completed the Wine & Spirit Education Trust Diploma program after 15 months of study, passing every unit on the first attempt. I've also been awarded the Vinitialy Italian Wine Ambassador, designation, and published Winetripping, a guide to the wineries of British Columbia's Okanagan and Similkameen Valleys.
My husband and I own a 5 acre organic vineyard in BC's Similkameen region. In my free time, I love visiting ancient ruins, growing heirloom tomatoes, cozy pubs with friends, Star Trek TNG reruns, and of course, trying new wines.
Frequently Asked Questions
How long do I have access to the course?
After completing the course, you have access for one year - across any and all devices you own. You are welcome to repeat the course at no additional cost!
What if I am unhappy with the course?
We would never want you to be unhappy! If you are unsatisfied with your purchase, contact us in the first 10 days and we will give you a full refund. If you sell similar training programs or courses, you will not be eligible for a refund.
Who should take this course?
This course was designed specifically for WSET* Diploma students (*Please note we are not affiliated with WSET).
What level of WSET should I be to take this course?
This course specifically covers Level 4 Diploma D4 sparkling wines.
What format is this course in?
The course contains 5 modules, that you can take over and over for each region covered by the Unit 5 WSET Diploma curriculum. Committing info to memory is easiest when you actively quiz yourself! The master practice exam has over 700 key questions to help you memorize important names, places, numbers, and dates. There are also flashcards, cheatsheets, and printables.
What supplies do I need?
The textbook I'll be using for this course is Christie's World Encyclopedia of Champagne & Sparkling Wine by Tom Stevenson & Essi Avellan (2014 Ed), which is available from Amazon.com for approximately $20. You'll need the current WSET spiral-bound text for Unit 5, plus a supply of cue cards to write on, dry-erase markers, and access to a printer (to print out the map activities in each module).
How much time does it take to complete this course?
Allow for 20+ hours per week to study for your Unit 5 exam, about three hours per day. If you have more time to devote, even better, especially in the final weeks before your exam! There are 5 modules in this prep course, and at a minimum you'll need to have read the corresponding sections in the textbook Christie's World Encyclopedia of Champagne & Sparkling Wine, and made your own study notes on each region, in order to be successful.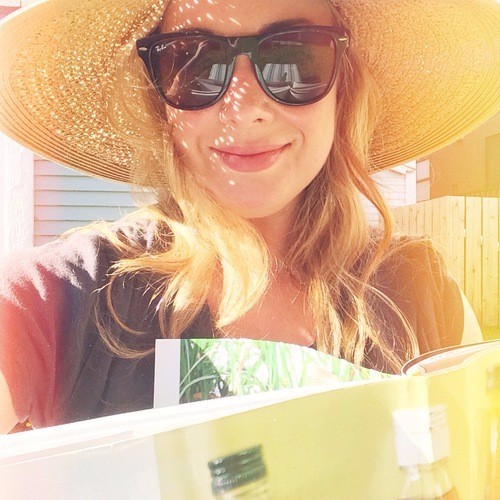 Are you considering the WSET diploma prep course?
I recently finished the Diploma, and noticed candidates really need a site to help study and prepare for what are some very challenging exams. We do so much reading, research and studying, and spend a LOT of money on this course, so where's the mobile-friendly site that helps us learn via self-testing, with features like quizzes (lots and lots of quizzes), and flashcards for your phone. A framework to refresh our memory, check to see if we have weak areas that we need to review, or just a fun way to spend an hour in the evening.
I've compiled all the spreadsheets, notes, and flashcards from my D4/Unit 5 studies into quizzes and digital flashcards that you can use to review the material, check where you may have weak areas, and study while you're in line at the grocery store, waiting for the train, or on roadtrips. These modules will lead you through a review of the curriculum and help keep you on track with your study plan.
While studying for D4/Unit 5 theory, I needed help self-testing for active recall of the material. What I needed was something organized, easy to use, and online. The goal of this prep course is to give you a ton of challenging questions that are completely focused on the D4 Sparkling curriculum.
Happy studying!
Rachel
This course is closed for enrollment.
Course Curriculum
Welcome!
Available in days
days after you enroll
2) Italy
Available in days
days after you enroll